Mark Wolfgang
Mark Wolfgang, CISSP, RHCE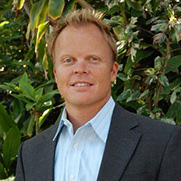 Mr. Wolfgang has over 20 years of experience in the IT field. He has spent the past 14 years focusing exclusively on Information Security, primarily in the role of penetration tester.  Mr. Wolfgang leads the Shorebreak Security penetration testing team and has established Shorebreak Security as the "go-to" pen testing team for NOAA and several other government and commercial entities.  NOAA in particular, has relied upon Shorebreak Security for the past 6 years to conduct penetration testing on their mission critical systems and networks.   These systems conduct command and control and data acquisition functions on spacecraft and cannot "miss a beat".   Mr. Wolfgang's expertise in security, networking, scanning tools, and Operating Systems allows him to conduct focused, purposeful, and cautious testing to ensure that mission critical operations are not affected.
Prior to working with NOAA, Mr. Wolfgang established himself as the expert penetration tester within the U.S. Department of Energy. For over four years, Mr. Wolfgang led teams and performed penetration testing on the nation's nuclear weapons complex, and other sensitive and critical areas of DOE, including the national science labs.  In this position, Mr. Wolfgang attacked some of the brightest minds that protect some of the most sensitive national secrets – nuclear weapons design information.  Mr. Wolfgang held a DOE "Q" clearance, which is equivalent to a DOD Top Secret.
Mr. Wolfgang is a contributing author to two published Information Security books, has been published on industry-leading websites, has presented at security conferences, and has brief high-level government officials on a number of occasions. Prior to entering the Information Security field, Mark was an instructor at Red Hat, teaching a range of topics from system/network administration to host and network security. Mark also taught a number of topics for several years while in the U.S. Navy. He is a Red Hat Certified Engineer (RHCE) and Certified Information Systems Security Professional (CISSP), and holds a Bachelor of Science in Computer Information Systems from Saint Leo University.
Feel free to connect on LinkedIn.